ROBINSON JEFFERS IN BIG SUR
A celebration of a major American poet and the rugged Big Sur coast that inspired his greatest works.
at the Henry Miller Memorial Library

Sunday, May 17, 2015 from 2:00 PM to 5:00 PM
$10 suggested donation – reserve your spot here.
This celebration of the power and beauty of Big Sur and the poet who wrote most vividly about it is for anyone who has never heard of Robinson Jeffers.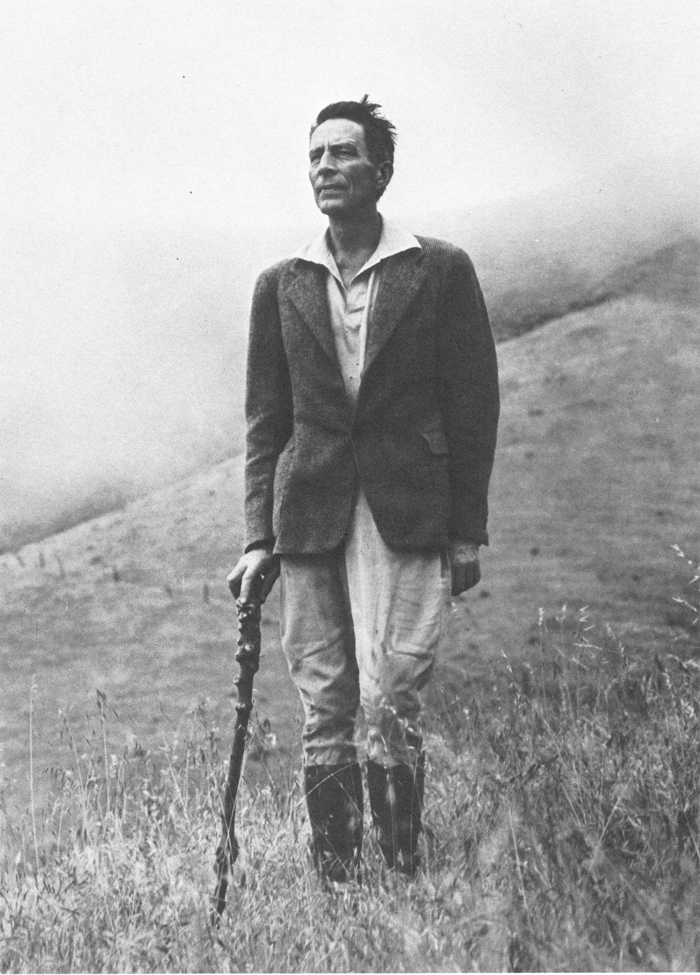 It's for anyone who has heard of Jeffers, but has never read or heard a Jeffers poem. It's for those who have read some Jeffers but didn't get what he was trying to say.
And of course, it's for those who LOVE Jeffers' poetry because his keen observations of the natural world and his passion for preserving it touches something deep within you. (Photo courtesy of the Tor House Foundation.)
Come hear poems describing Jeffers' early encounters with rugged Big Sur read by local treasure and teller of tales Taelen Thomas, well-known for his depictions of Mark Twain, Jack London, John Steinbeck, Dylan Thomas and many others.
Enjoy music by singer/guitarist Alisa Fineman and flautist Elise Rotchford. If you're a Big Sur history buff, pore over historical photographs predating Highway One, mounted side-by-side with Jeffers poems describing those places.
Members of the Ventana Wilderness Alliance are eager to discuss the enormous influence the prophetic Jeffers had on the early environmental movement.
And to all local artists and photographers: You are invited to display and, if you wish, sell Big Sur-inspired paintings, prints, and photographs.
If you or your organization is interested in being represented in any way in this afternoon of poetry, drama, visual arts, music and fellowship, please contact Jean Widaman at 238-5102 (jean.widaman) or Magnus Toren at 667-2574 (magnus).
The Henry Miller Memorial Library is located at 48603 Highway One, Big Sur, California; 25 miles south out of Carmel, 1/4 mile south of Nepenthe Restaurant.
Questions? Call us at 831.667.2574.